Kirby Roth Insurance - Specializing in Farm, Home, Car, and Business Insurance in Seward, Milford and Lincoln, NE
---
Need trip insurance for your vacation this season? Check out GeoBlue's trip insurance plans and feel free to contact us if you need help!



---
Kirby Roth Insurance is a family-owned and operated agency based in Seward, NE providing sound risk management solutions to our neighbors throughout the area. We take great pride in our passion and ability to provide each customer personal attention and exceptional service—the result is a relationship built on trust and understanding so that your security is given the care it requires.
---
Our Offerings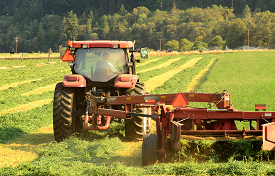 We make a focused effort to provide coverage to a diverse array of needs while still applying our risk management expertise. From the most general to the most niche markets, we always make sure you have a policy that makes sense, in terms of both quality and finance.
Kirby Roth Insurance enjoys helping individuals and families in need of personal insurance to formulate a policy that matches their specific situation. We take the time to learn your story and apply coverage that fits. Your home and auto are not one-size-fits all, so neither are your insurance needs. Life and health insurance are other policies that require an understanding of your specific needs. No matter your story, we will study the best options to save you money while covering every exposure.
Our insurance strategies apply to commercial customers as well. If your business needs insurance, we look forward to learning the ins and outs of your business so that we can design a policy around your needs. From general commercial insurance to policies for specific industries, we can find the right coverage combination to keep your operation running smoothly.
Nebraska farmers are especially important to us. We have a history of exceptional work when it comes to covering your farm or ranch. Farm insurance policies need to take the finer points of your operation into account and we know how to place a policy around your livelihood, from crop insurance to livestock and farm equipment coverage.
---
How We Do Business
Kirby Roth Insurance is a family business and we want you to be a part of that group. We know our customers well and know even more about how to best secure them. Access to a diverse selection of carriers allows us to search a variety of markets for policies that combine total coverage with cost-efficiency. When a claim is filed, we work diligently to manage and keep you well informed throughout the process.
Find out for yourself by giving us a call or contacting us online. You can also feel free to stop in the office on Seward St. in downtown Seward, Nebraska. If you're ready to get started today, request a quote.
---
---
Additional Insurance Resources:

Testimonials
Accommodating, professional, helpful, and quick. Very comfortable experience and I was impressed by their capabilities. Highly recommended.

Brad M.
I feel lucky to have found an agent willing to provide this level of service. No need to look anywhere else!

Michelle D.
Over the years we've never once had to worry about our coverage. My husband and I are long-time customers and proud to be.

Carol S.
Surprisingly flexible and in-touch with my needs as a small business owner. Can't ask for more.

Spencer F.
They have strong ties with the community, and it shows. It's nice to do business with people that really show they care about you and your family.

Susan T.