Annual Insurance Review
Need to update your policy? Use the form below to begin exploring ways to strengthen your security while saving money
---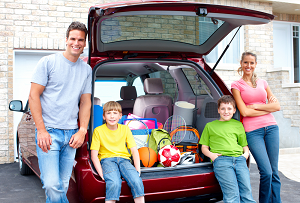 Regular evaluation of your insurance coverage is a valuable way for you to connect with your agent at Kirby Roth Insurance and explore options for your risk management moving forward. In a constantly-evolving industry, it is important to keep your policy as up-to-date as possible. In doing so, we can strengthen your security while working to identify ways to ideally save you money.
We encourage our personal lines customers with homeowners insurance and/or car insurance to utilize the annual insurance review prior to their policy's expiration. Through careful planning, we can collaborate together to make sure that you, your family, and your assets are totally secure.

---
If you're looking for an agency with a legacy of providing superior home and auto insurance to our neighbors in Seward, Milford, Lincoln, Utica, Friend, Beaver Crossing, and throughout Nebraska, we invite you give us a call at 800-349-1357 or contact us online to start the conversation. If you're interested in getting started today, request a quote to provide the initial information.